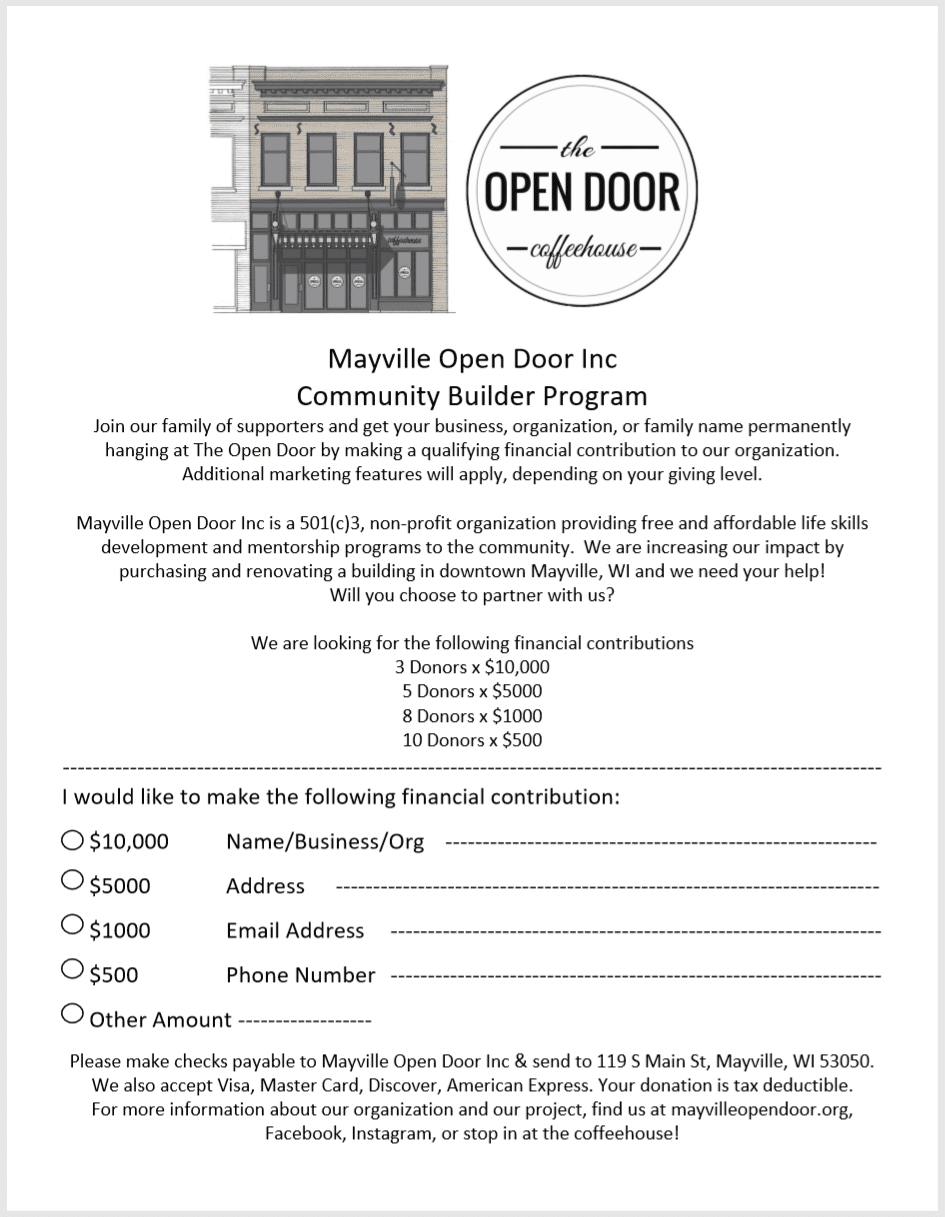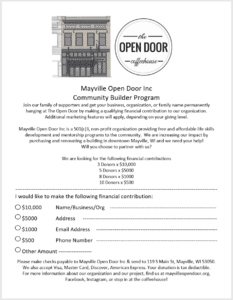 Mayville Open Door Inc "Community Builder Program"
Join our family of supporters and get your business, organization, or family name permanently hanging at The Open Door by making a qualifying financial contribution to our organization.   Additional marketing features will apply, depending on your giving level.
Mayville Open Door Inc is a 501(c)3, non-profit organization providing free and affordable life skills development and mentorship programs to the community.  We are increasing our impact by purchasing and renovating a building in downtown Mayville, WI and we need your help!
Will you choose to partner with us?
We are looking for the following financial contributions
3 Donors x $10,000
5 Donors x $5000
8 Donors x $1000
10 Donors x $500
If you would like to donate, please send a check written to Mayville Open Door Inc, to 119 S Main St, Mayville, WI 53050, or stop in at the coffeehouse.  We also accept Visa, Master Card, Discover, American Express.  Your donation will be tax deductible.